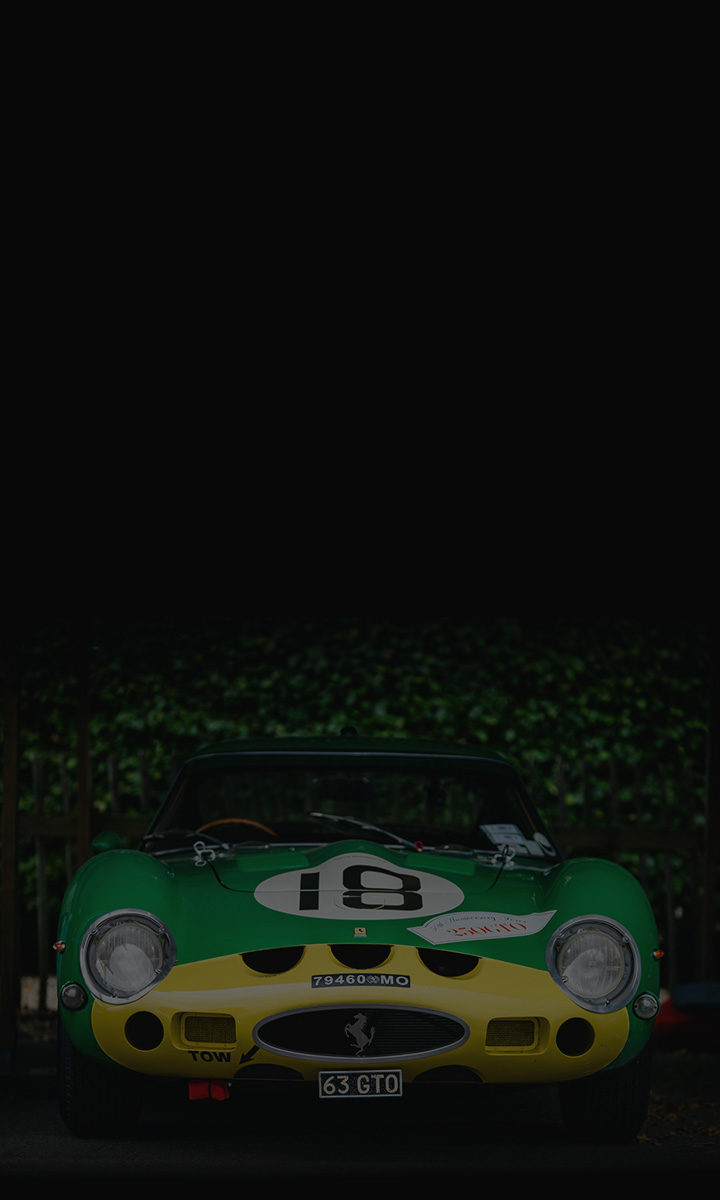 ico.altcoinomy.com/car
Stable coin
backed by classic cars
Dreaming of owning a part of a Ferrari 365 GTB/4 Daytona or an Aston Martin DB5 ? The Car ICO is the solution. The collectible car market has seen a tremendous appreciation in value, over 334% in the past 10 years, driven by the onset of the financial crisis in 2008. The CAR ICO aims to democratize access to this investment asset, by providing access to a co-ownership stake in a prestigious collectible car collection.
Reddit
Github
Telegram
Linkedin
Twitter
The private sale
has been postponed...
Tokens allocation
| | |
| --- | --- |
| 99% | Public distribution |
| 1% | Tokens listing fees |
Funds allocation
| | |
| --- | --- |
| 90% | CAR hard assets acquisition |
| 5% | Foundation's Sustainability Fund |
| 1% | Altcoinomy SA, structuring, banking and operational fees |
| 1% | Project Management |
| 1% | Business Angel |
| 1% | IT |
| 1% | Legal |
ico.altcoinomy.com/car
The CAR ICO is designed to make it easy to invest in exclusive collectible classic cars by tokenizing an exceptional collection of cars and allowing token holders to trade co-ownership shares of that collection on the Ethereum blockchain.
Stability
Hard Asset Revolving ICOs aim to generate the type of "stable token" deeply craved for in the crypto sphere by (i) using the notarization function in a revolutionary way in order to publicly establish token holders' rights and (ii) capitalizing on tangible hard assets such as collectible cars known as alternative investment with tremendous perspectives.
Democratization
For the first time, a product offers access to becoming a co-owner of a prestigious car collection in a diversified way, with a low entry ticket ($1,000) , high transparency, and full access to information on the portfolio.
Exceptional pieces
Many of the most sought-after cars are not available to car-enthusiasts, no matter how much money they may have. Through the strong connections of the CAR Advisor, the CAR ICO will have access to purchasing some of the most limited production cars in the world.
Top-notch storage & maintenance facilities
Collectible cars increase in value not only because they are more rare but also based on their maintenance documentation. The CAR ICO has put in place a top-quality storage and maintenance ecosystem in Switzerland which will serve to support the increase in value of the car collection over time.
1
SET UP AN ETHEREUM WALLET
If you already have an Ethereum wallet, skip to step 2. Otherwise, create your Ethereum wallet to store your tokens! Simply follow the instructions in this document. In case you need technical assistance, please do not hesitate to contact us (hello@altcoinomy.com)
2
TELL US ABOUT YOU
Clicking on the « Participate » button will lead you to our ICO onboarding platform where you'll be asked to complete a brief « Know Your Customer » process. We strive to comply with applicable anti-money laundering requirements and therefore invite all investors to take part in our AML screening. This will also offer you a faster access to future ICOs that Altcoinomy will host as a KYC operator.
3
INVEST
Unlike most ICOs, we accept a large range of cryptocurrencies as well as Fiat (USD/CHF/EUR)! Please meet our unique Tier system. Each of our ICOs has a soft cap. If this soft cap is not reached during the fundraising period, we will send your investment back.
4
RECEIVE YOUR TOKENS
Once the crowdsale is completed, you will receive your tokens directly on the Ethereum address you provided us with.
Not so hard, is it?
ico.altcoinomy.com/car
FINMA grants Altcoinomy a positive ruling, requiring the Company to get a collective placement scheme license. A different co-ownership model embedding voting rights is being considered.
JUNE 7, 2018
ALTCOINOMY FINMA RULING
Be an early adopter and get 5% bonus tokens, contact us at hello@altcoinomy.com
To Be Confirmed
PRIVATE SALE STARTS
WINE, GEM and CAR revolutionary asset tokens hit the global market
To Be Confirmed
CROWDSALE STARTS
Last chance to co-own an exceptional collection of classic cars
To Be Confirmed
END OF THE CROWDSALE
Thanks to our operational ecosystem, the acquisition of hard assets will start immediately following the crowdsale
To Be Confirmed
ACQUISITION OF THE HARD ASSETS STARTS
CAR tokens will be minted in bulk and immediately distributed to investors
To Be Confirmed
MINTING OF THE TOKENS
Tiziano is one of the leading sellers and collectors of vintage cars in Switzerland. His passion for collector cars owes in part to his family – his father had a particular fondness for Ferraris. Success in this field was not foreordained, however, as Tiziano started out working in the kitchen of his parents' restaurant. However, a little over 30 years ago, he decided to turn his passion into his career by launching his car business. Tiziano has become a Ferrari specialist, but he nonetheless appreciates classic cars of all makes and eras.
Bernard, a cheesemaker by training, has always been a sports car enthusiast. He started his full-time racing career in 1982, taking class wins at Le Mans in 1993 and 1995 and winning a French Formula 3 race as well. He also raced in the Formula 3000 and the V de V Endurance Series. His passion for cars led him to his current position as a manager in a Geneva garage.
ico.altcoinomy.com/car
Wine
The WINE Collection will primarily include the greatest, and most hard to find wines from producers in Burgundy, Bordeaux, and Piedmont, but also lesser-known-however-exceptional quality vintages, together with a number of rare spirits – some of which are no longer being produced.
Walking through the WINE Collection will be like visiting the most exclusive vineyards in the world, as well as exotic forays to distilleries in Japan and the Scottish Highlands.
Gem
As a niche asset class, high-end gemstones are plagued by significant entry barriers such as the expertise required to acquire an investment-grade stone, the challenge of secure storage, the lack of liquidity and the important opportunity cost.
With an ecosystem encompassing dedicated jewellery specialists, state-of-the-art storage facilities and Swiss-based supervised entities, the GEM ICO will smoothly remove those barriers, opening this glittering market to everyone.