ico.altcoinomy.com/wine
Stable coin
backed by fine wines
Fine Wine has been a classic investment asset since the mid-twentieth century. With a long period of compounded annual growth rates of 10-20%, fine wine  has a remarkable track record as an investment. The WINE ICO will aim to democratize access to this investment asset, by providing a co-ownership stake in a prestigious fine wine collection to everyone.
Reddit
Github
Telegram
Linkedin
Twitter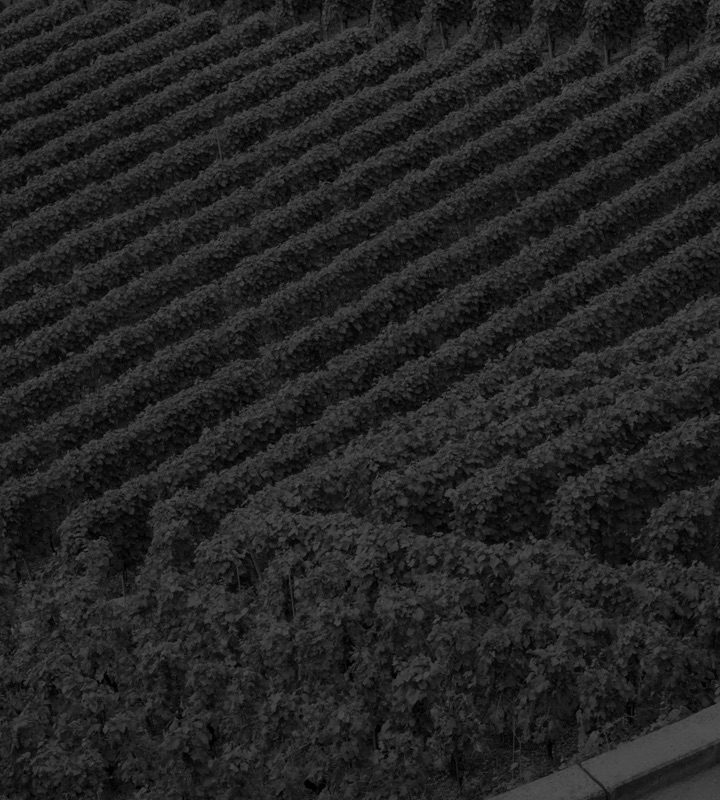 The private sale
has been postponed...
Tokens allocation
| | |
| --- | --- |
| 99% | Public distribution |
| 1% | Tokens listing fees |
Funds allocation
| | |
| --- | --- |
| 90% | WINE hard assets acquisition |
| 5% | Foundation's Sustainability Fund |
| 1% | Altcoinomy SA, structuring, banking and operational fees |
| 1% | Project Management |
| 1% | Business Angel |
| 1% | IT |
| 1% | Legal |
ico.altcoinomy.com/wine
The WINE ICO is a unique opportunity to invest in an extraordinary collection of fine wines and spirits sourced by one of the most famous wine specialists in the world. Its aim is to create the most prestigious fine wine collection in the world while issuing 99% of the tokens into the hands of the public, who will be the co-owners of the WINE Collection.
Stability
Hard Asset Revolving ICOs aim to generate the type of "stable token" deeply craved for in the crypto sphere by (i) using the notarization function in a revolutionary way in order to publicly establish token holders' rights and (ii) capitalizing on tangible hard assets such as fine wine known as being uncorrelated with traditional markets and which presents an impressive performance track record.
Democratization
For the first time, a product offers access to becoming a co-owner of a prestigious fine wine collection in a diversified way, with a low entry ticket ($1,000) , high transparency, and full access to information on the portfolio.
Historic performance
Fine wine has returned in excess of 5.5% over the past 100 years and over 10-20% over the most recent 10 years, having outperformed traditional asset classes such as equities and real estate.
Scarcity
Many of the top wine producers produce limited quantities of cases of their top wines in a given year, leading the a scarcity value which increases the price of the case over time. In addition, as people drink their wines, it further reduces the availability of a particular wine in a particular vintage, further making it desirable for lovers of wine.
1
SET UP AN ETHEREUM WALLET
If you already have an Ethereum wallet, skip to step 2. Otherwise, create your Ethereum wallet to store your tokens! Simply follow the instructions in this document. In case you need technical assistance, please do not hesitate to contact us (hello@altcoinomy.com)
2
TELL US ABOUT YOU
Clicking on the « Participate » button will lead you to our ICO onboarding platform where you'll be asked to complete a brief « Know Your Customer » process. We strive to comply with applicable anti-money laundering requirements and therefore invite all investors to take part in our AML screening. This will also offer you a faster access to future ICOs that Altcoinomy will host as a KYC operator.
3
INVEST
Unlike most ICOs, we accept a large range of cryptocurrencies as well as Fiat (USD/CHF/EUR)! Please meet our unique Tier system. Each of our ICOs has a soft cap. If this soft cap is not reached during the fundraising period, we will send your investment back.
4
RECEIVE YOUR TOKENS
Once the crowdsale is completed, you will receive your tokens directly on the Ethereum address you provided us with.
Not so hard, is it?
ico.altcoinomy.com/wine
FINMA grants Altcoinomy a positive ruling, requiring the Company to get a collective placement scheme license. A different co-ownership model embedding voting rights is being considered.
JUNE 7, 2018
ALTCOINOMY FINMA RULING
Be an early adopter and get 5% bonus tokens, contact us at hello@altcoinomy.com
To Be Confirmed
PRIVATE SALE STARTS
WINE, GEM and CAR revolutionary asset tokens hit the global market
To Be Confirmed
CROWDSALE STARTS
Last chance to co-own an exceptional collection of fine wines
To Be Confirmed
END OF THE CROWDSALE
Thanks to our operational ecosystem, the acquisition of hard assets will start immediately following the crowdsale
To Be Confirmed
ACQUISITION OF THE HARD ASSETS STARTS
WINE tokens will be minted in bulk and immediately distributed to investors
To Be Confirmed
MINTING OF THE TOKENS
Originating from Bretagne, it is here where Eric began his career in 1978, from apprentice to clerk cook in 1981. Following the advice of the famous Olivier Roellinger, he develops his expertise in the field of wine and has since obtained many prestigious awards as sommelier including the World's Best Sommelier  – Silver Medal as well as the honorable title of "Chevalier de l'ordre du Mérite Agricole". Since 1999 he has been the director of the famous restaurant "Le Cinq" which is part of the Four Seasons Hotel George V where Eric has established an exceptional cellar including a collection of over 50'000 bottles of wine.
Afsaneh received degrees from Princeton University and Columbia Business School and worked for 20 years in investment banking at JPMorgan, Merrill Lynch and BNP Paribas in New York and London. Her personal passion, however, lies in the wine and food industry. Early in her career, she used her savings to start her own wine collection. Her acquisitions evolved over the years, from Château Beychevelle and Château Cantermerle to Jacques Selosse, Ulysse Collin and the Italian gem Duemani. She has now turned her professional expertise and her personal passion into a career, convinced of the value of wine as an asset class.
ico.altcoinomy.com/wine
Car
The price of collectible classic cars has more than quadrupled over the past ten years. Authenticity, scarcity and ultimately the legend surrounding unique pieces are the primary value drivers in this market. The CAR ICO is opening mainstream access to this exclusive asset class, enabling investors not only to diversify their portfolio but also to hedge their risk against financial market instability.
Tokenizing a 250 GTO Ferrari is now a reality.
Gem
As a niche asset class, high-end gemstones are plagued by significant entry barriers such as the expertise required to acquire an investment-grade stone, the challenge of secure storage, the lack of liquidity and the important opportunity cost.
With an ecosystem encompassing dedicated jewellery specialists, state-of-the-art storage facilities and Swiss-based supervised entities, the GEM ICO will smoothly remove those barriers, opening this glittering market to everyone.